---
Over 30 Years Experience In Brandon MS Pest Control!
David McNeece, Owner of Advantage Pest Services in Brandon Mississippi, is a Rankin County boy who's been in the pest business since the 80's. David is passionate about killing termites, bed bugs, roaches, ants, spiders, rodents, and mosquitoes!David stands behind his work and wants to see all of his customers happy and bug-free. If you do business with Advantage Pest Services, you'll always have quick access to David.Call (601) 540-0814 and talk with David about your pest control needs. You'll find out how good it is to have the Advantage!

---
No Obligation Quotes!
---
Learn More Below
Pest Control Services Brandon MS
Pest Control Service Experts!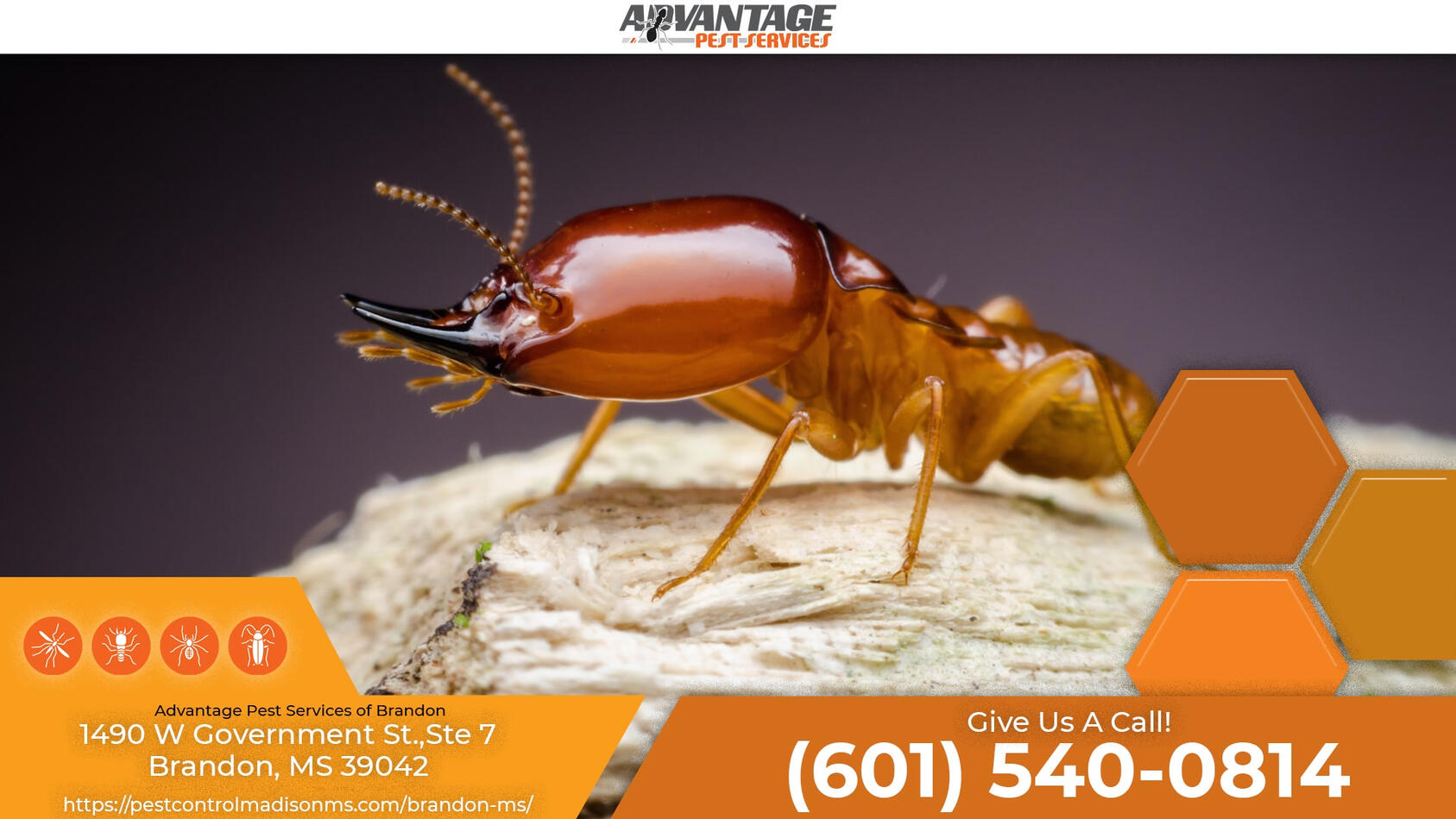 Sometimes, hiring an expert pest control service in Brandon Mississippi is necessary to eliminate a serious pest problem, particularly if you have a termite colony eating up the structure of your home or awakening with painful bites from bed bugs in your home.While those severe cases can often be solved with single-time treatments, you might require a pest management program to maintain the health of your home's pest issues. The price of pest control plans may differ, but read on for some averages that we have gathered from our research into the industry and some tips for choosing the best pest control for your home.
Factors That Affect Pest Control Brandon MS Costs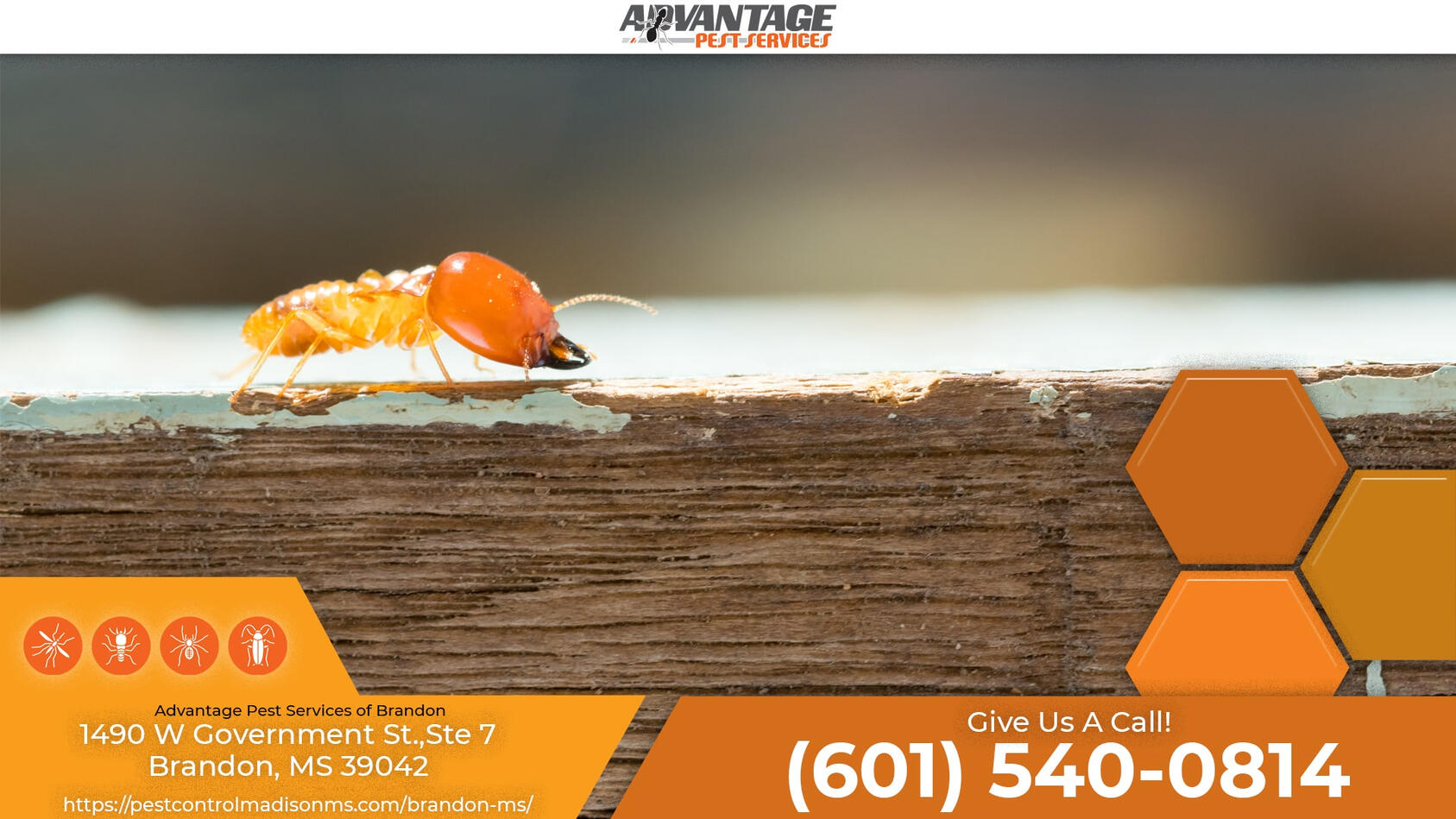 Many variables are involved in price for these solutions, making it hard to figure out how much you can anticipate paying for your pest control requirements. When making a quotation, pest control companies will consider the following factors to provide pricing estimates:Pests that are prevalent in your home. The kind of pests that you're fighting can determine how much you'll pay for pest control. While general pest control services are able to keep pests at bay for a regular monthly fee, targeted termite extermination like termite control, can cost thousands of dollars.The size of your house. If you make your first call to an expert exterminator, they'll probably ask the square footage of your home and how many bedrooms and bathrooms the house has. These figures will determine the amount of treatment needed and how costly it will cost you.The size of the yard. The pest control representative is likely to ask for the size of your yard as it will determine how much treatment will be needed on the outside to build an effective barrier against pests. If you do not have the exact area it is possible to give an estimate. The technician will give you a more accurate estimate once they have visited your property.Your zip code. Pest control prices can vary depending on the location you live in and the area you live in, as certain areas are more susceptible to pest issues than others. Also, if the home is far away from your closest local exterminator, then you may be charged extra for travel expenses.The frequency of visits. If you sign up for an pest control program that includes regular scheduled visits, your price will reflect the plan's amount of visits each year. For example, Advantage Pest Services's general pest control program includes monthly visits, which is cheaper than some competitors who provide your home with a bi-monthly service.The severity of the infestation. Your infestation's severity may require additional treatments or heavier application of treatments, which could increase the overall cost of your service. As an example, fumigations that include tenting might be suggested for serious infestations. This may cost between $1 and $4 per square foot in accordance with HomeAdvisor.
---
Average Pest Control Costs:
---
No Obligation Quotes!
Extermination Experts!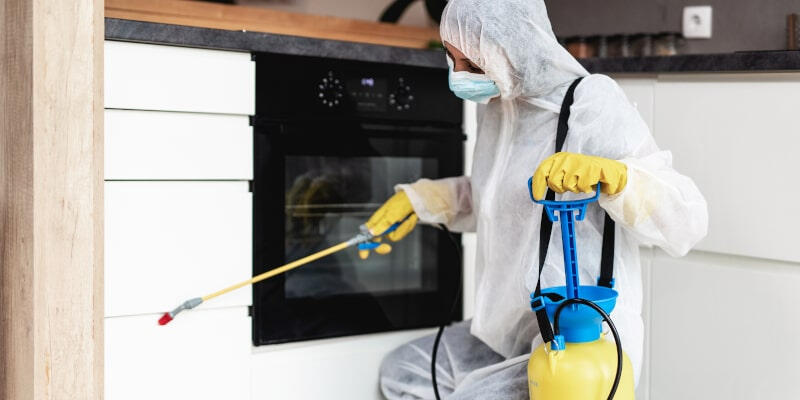 The first word that comes to mind may be exterminator in the event that you're facing problems with bugs or mice around your house. And while you may think that an exterminator can be the exact same as a specialist in pest control, there are important distinctions to be aware of. The objective of eliminating pests , and the process is similar however the methods used to they achieve this goals are different.The main objective the primary goal of exterminators is to exterminator is to eliminate insects. The source of the problem with pests isn't always fixed.To get rid of your issue, exterminators rely solely on pesticides. This is a means of employing products that are more harmful than necessary to control the problem often. In the larger space than required, they could also be used.Exterminators seldom provide their job with a satisfaction guarantee. They are offering the temporary solution to a potentially longer-term issue, but they are not addressing the root of the issue.No one wants to be thinking about pests entering their home. It's the reason why many choose to hire an exterminator at the first sign of a problem. Understanding the approximate cost you'll have to shell out for this type of service can be a great starting point, and can inform your decision about whether to contact a professional or attempt to eradicate insects on your own.
Should You Call A Termite Extermination Company In Brandon MS?The answer is based on your preferences and the extent of the problem. The primary difference between an exterminator and a pest control company is the way each approaches pest control.An exterminator is one who arrives and uses one-time chemical treatments to eradicate insects without follow-ups (generally being a general rule).A pest control company is more likely to develop specific strategies for getting rid of your pests and providing continued maintenance.
---
No Obligation Quotes!
Say Good Bye To Termites!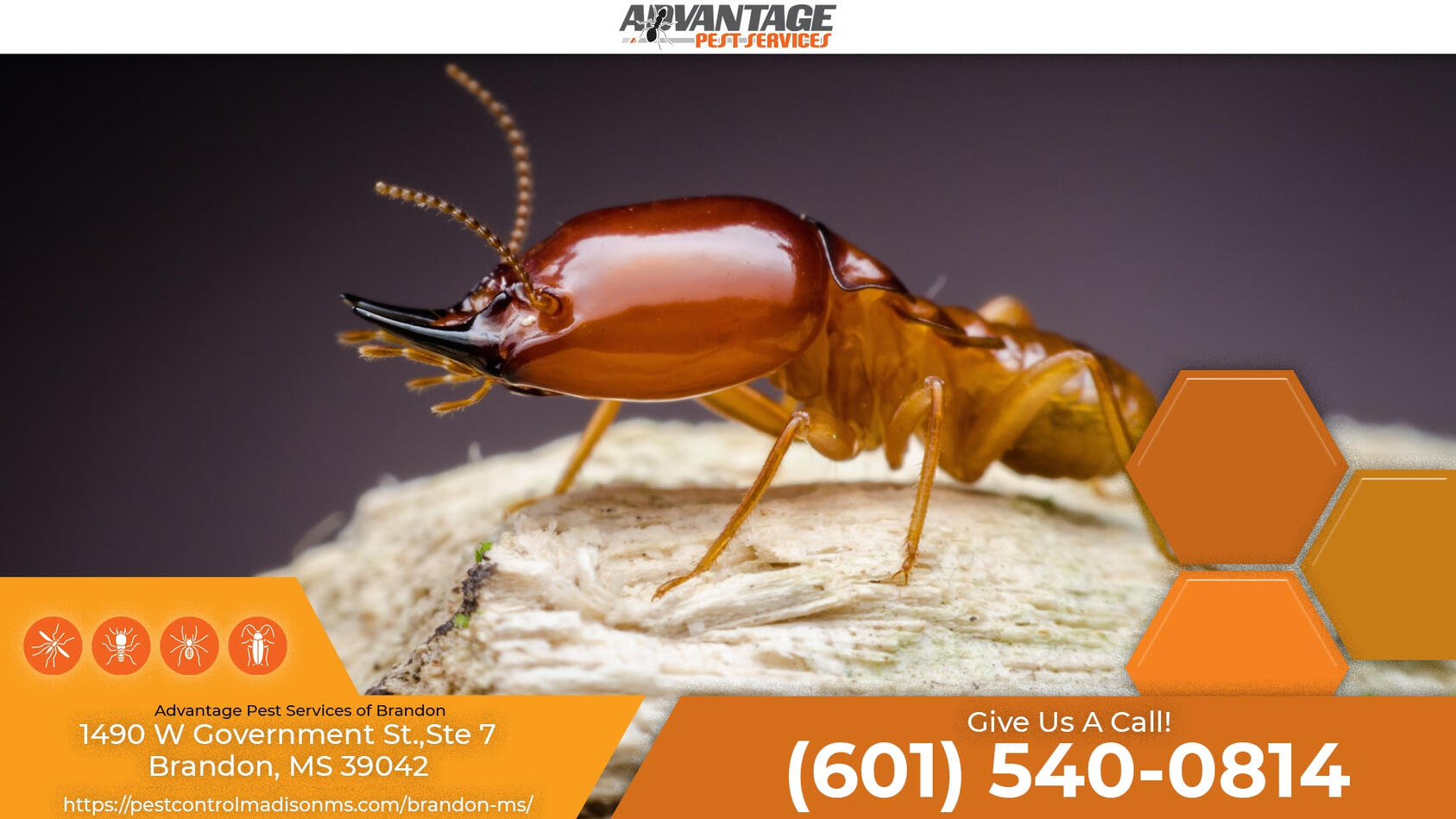 What Does Damage from Termites look like?Many homeowners don't realize they have termites until damage has become costly and tough to fix. Home termite damage is a serious issue. It can destroy the structural integrity of a home. People are rarely able to examine hidden areas such as walls, which is why creatures move through and eat their way through the rafters and studs without a fight and cause collapsed support.
How Do Termites Infest Your House?Subterranean termite workers are the caste members that eat wood. They gain access to homes through the construction of mud tubes that provide them an unprotected, moist route to move from one location to another. They usually get access to homes by following their tunnels for foraging underground, also known as exploratory tubes, to the foundation or underneath the slab of the house.
What Are The Warning Signs Of a Termite Swarm?Termites will swarm once their initial colony has reached a certain capacity level and is now ready to grow. The majority of colonies occur once per year. Many thousands or hundreds of swarmers, also known as alates, are produced with the sole purpose of expansion and reproduction.
---

---
Termite Control Brandon MS
What Should You Do To Prepare For The Termite Control Treatment?Inspect the area around your home for damaged wood, cast-off termite wings that are left on the floor of suspected infected areas, and look for termite hive tubes in your ceiling and walls. Please show these to your Advantage Pest Services expert during your termite inspection.
Can You Get Rid Of Termites Completely?Termites have existed for around 250 million years making them a significant contributor to our environment. In the U.S. alone, there are around 45 species of termites. In fact, termites live in every U.S. state, except Alaska. While you cannot get rid of termites permanently from the environment, you can stop them from taking root in your Brandon Mississippi house, and manage the active termite colonies that may threaten your property.
---
No Obligation Quotes!
---
Site Design By ElysianDigital